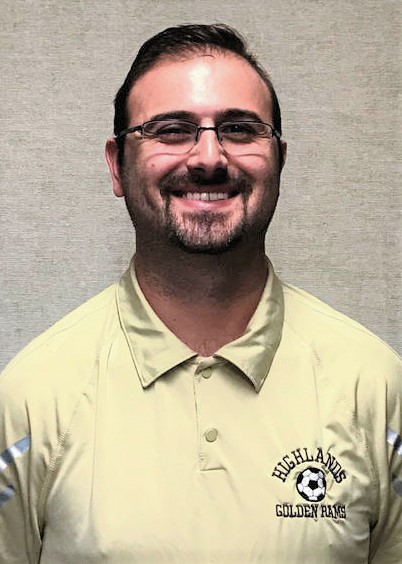 Mr. Drew Karpen is the new Athletic / Transportation Director for Highlands School District.
He received his Bachelor of Science degree in Mass Media Arts and Journalism/Communication Studies from Clarion University and his Master of Science degree in Sport Management from California University of Pennsylvania.
Prior to coming to Highlands, Mr. Karpen was an assistant in the North Allegheny SD Athletic Department for two years, and most recently served as the interim Athletic/Transportation Director at Ambridge Area SD.  Before starting his career as an Athletic Administrator, he was a sports writer for five years at The Meadville Tribune, Pittsburgh Post-Gazette, and Tribune Review. A member of the Society of Collegiate Journalists, Mr. Karpen earned the recognition of Presidential Scholar at California University of Pennsylvania for his Master's Degree.
As a director for both athletics and transportation, Mr. Karpen's responsibilities include overseeing all grades 7-12 athletic programs, supervising coaches, communicating with ABC Transit to ensure accurate and safe bus transportation for our students, and scheduling field trips and athletic events. "My goals are to continue to grow the already-established athletic and transportation departments and take them to the next level," said Mr. Karpen, who would like to see all of the district's varsity sports have competitive, championship-driven programs. He plans to implement new ideas and build on existing relationships in both areas of responsibility.
"I am extremely thrilled to be working at Highlands, and I am aware of the rich tradition in this community and what being a Golden Ram stands for," said Mr. Karpen. "To be the next in a long line of great Athletic Directors at Highlands means a lot. There are big shoes to fill but I am up for the task."
Mr. Karpen resides in Mars with his wife of six years, Heather; two dogs, Rooney and Jordi, and a cat, Sydney (Yes, they are all named after Pittsburgh sport teams!). During his free time, he enjoys hanging out with friends and family.
Welcome, Mr. Karpen!